The NHS is one of the biggest publicly funded healthcare systems in the world, spending £5.7 billion per annum on the procurement of goods including; general commodities, everyday nursing stock, highly complex medical items, and large capital equipment. Given the size of this purchasing activity, the NHS can operate as one of the most effective buyers and deliver better value for money for NHS Trusts and the taxpayer.
A procurement transformation programme is currently working to establish what the best structure for procurement and logistical efficiency is, and to implement it.
This page will provide information about the Department of Health's Future Operating Model for central NHS Logistics and Procurement Services which will replace the current NHS Supply Chain arrangements when the current contractual arrangements fully expire in September 2018.
Structure, aims, functions and outcomes
The structure of the future operating model is set out below: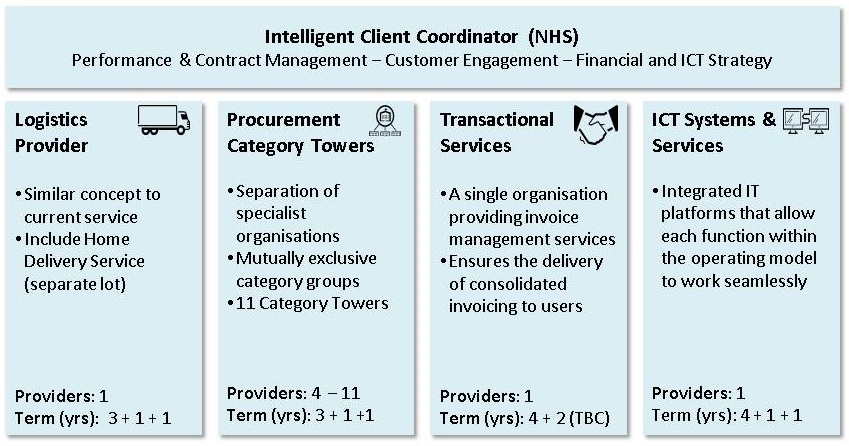 The below diagram gives an overview of some key functions, aims and outcomes of the future operating model: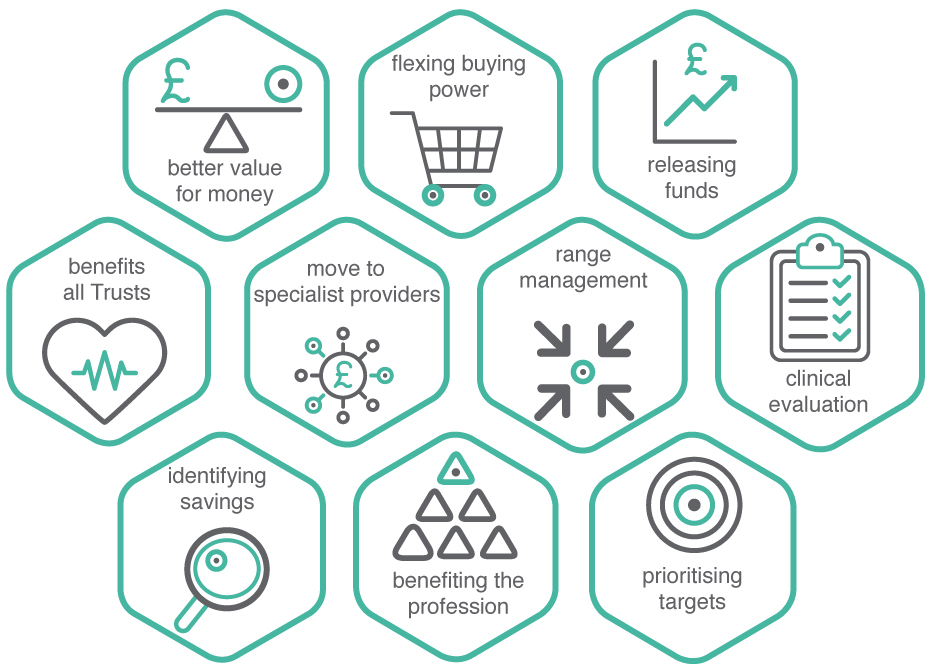 News from the Future Operating Model (FOM)
Download the Department of Health documents below to find out more:
Future Operating Model general guide
Benefits of the Future Operating Model