On 5 July 1948 at Park hospital in Manchester (now known as Trafford General Hospital), the National Health Service was born.
The ambition of Aneurin Bevan, who was the health secretary, was to bring all healthcare provisions together under one organisation and provide good and free healthcare to all at the point of delivery. 70 years later, healthcare has progressed massively, new treatments and cures for illnesses are being developed every day but the ambitions of Aneurin Bevan remain as strong today as they were 70 years ago.
The NHSBSA is proud to be part of the NHS and of all the dedicated staff  who are there 24/7 to care for us in times of need.
2018 is a very special year for the NHS as it celebrates its 70th birthday and the NHS Business Services Authority (NHSBSA) will be joining with the rest of the NHS in the celebrations. The NHSBSA will be holding events for staff and the public and raising money for our corporate charity, the British Heart Foundation as part of the celebrations. 
There are many things you can do to support the NHS:
• Keeping active and eating healthily
• Using NHS services wisely
• Giving blood and signing up to the organ donation register
• Signing up to NHS research programmes
• Consider a career in the NHS
• Supporting NHS charities
More information on the wider NHS celebrations can be found at www.nhs70.nhs.uk.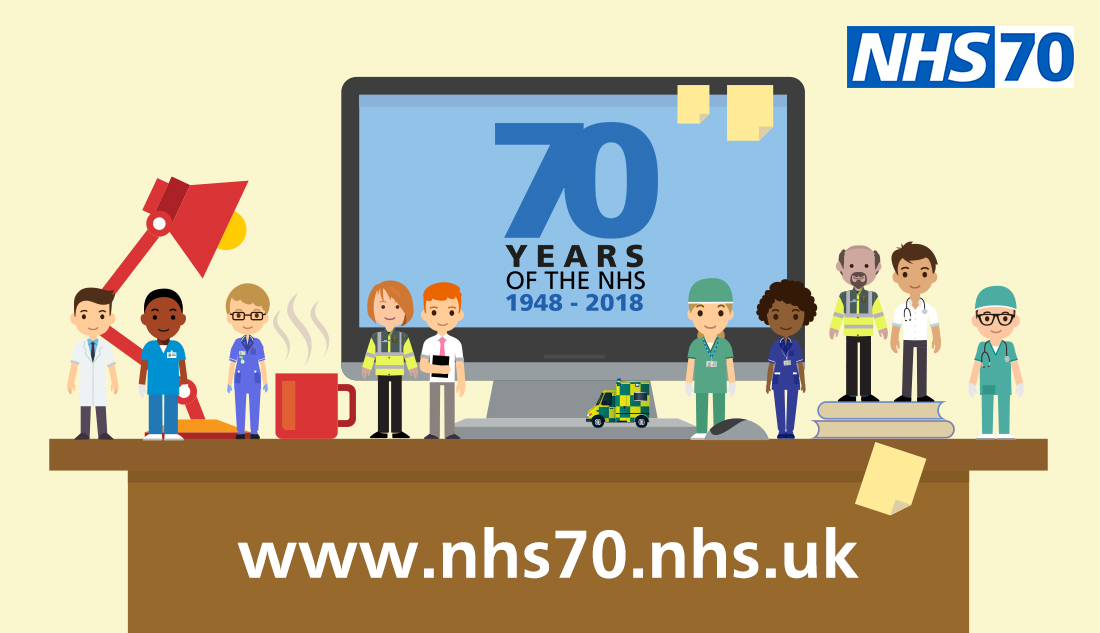 The NHSBSA would like to say a special thank you to the businesses that have supported us in the 70th birthday celebrations.