NHS national innovation and delivery partner.
The Pacific team is helping deliver sustainability for the NHS by saving £1 billion for patients, improving health and wellbeing and increasing the quality of patient care.
Jump to:
Background
Our team was established as part of the NHS Business Services Authority (NHSBSA) in 2013.
We operate across England with support from the Department of Health and Social Care (DHSC), NHS England and others. 
We aim to save £1 billion for the NHS to reinvest in patient care.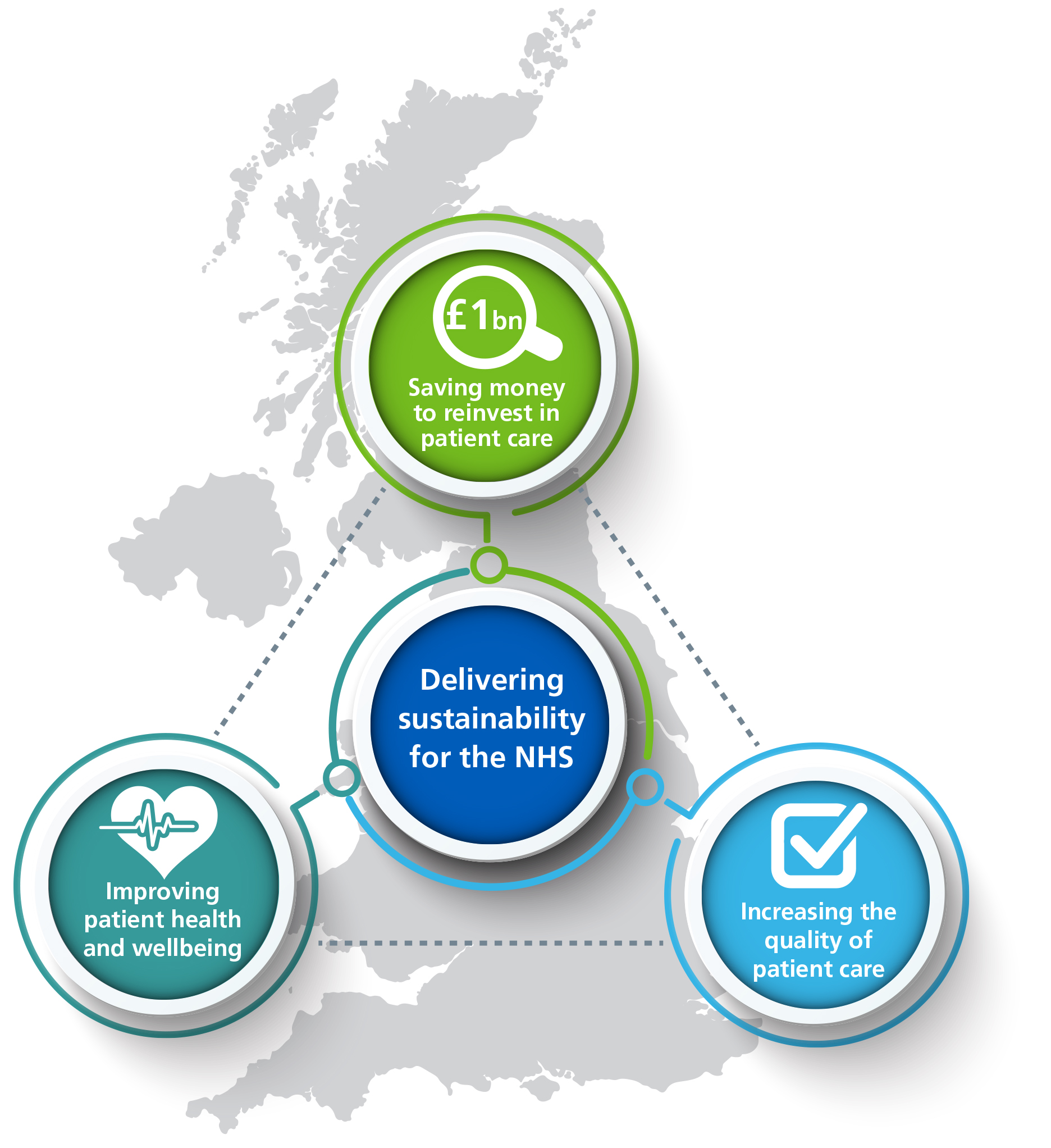 Our purpose
Our purpose is to collaborate with partners across the NHS to identify, develop and deliver change opportunities, with robust benefits measurement.
We use insight from data, specialist knowledge and work with NHS partners to identify innovative ways of working and best practice which can be adopted nationally to embed sustainable change and improvement.
In addition to delivering financial savings for patients, we are committed to improving the quality of patient care, and health and wellbeing.
What we do
We're a multi-skilled team helping colleagues across the NHS to deliver more sustainable services.
We are NHS staff, funded by the NHS, for the NHS, offering a range of change management services at any stage of the project lifecycle.
This is our product lifecycle:
Project stage
Pacific service
Exploration
Research and engagement
Development
Analysis and design
Facilitation
Delivery
Programme management
Spread and adoption support
Realisation
Benefits management
To aid national spread and adoption of initiatives, we develop resources such as case studies, toolkits and dashboards to support improvements and savings.
Our programme governance arrangements make sure our resources are targeted at opportunities that are consistent with the policy and clinical requirements of the NHS. This allows us to deliver significant value that can be quantified and measured.
You can read our case studies and request a copy of our dashboard for your commissioning area. Make sure you include your name and the name of your CCG/STP in the email request.
Our successes
As of January 2018, over £788m of recurrent savings have been delivered for the NHS for reinvestment into patient care.
We've achieved this through evidence-based initiatives in which NHSBSA have worked with partners including:
Department of Health & Social Care

NHS England

Health Education England

NHS Improvement

Public Health England

Academic Health Science Networks

Clinical Commissioning Groups
We work with these organisations to improve patient care, reduce waste, increase efficiency or minimise opportunities for fraud or error in the way NHS services are accessed or delivered. You can read more about some of the projects in our case studies.