Our aim is to release £1 billion of savings for re-investment in patient care, whilst maintaining or improving outcomes for patients.
We work with colleagues across the NHS to identify and deliver positive changes that embrace new and different ways of thinking and help to ensure we have a sustainable and effective NHS of which we can all be proud.
We seek to achieve this through three strands of rigorously governed activity:
1. NHSBSA-initiated change projects, which the NHSBSA is accountable for delivering. These are typically identified from analysis of our data, our experience of running the services we deliver, or ideas suggested by our external stakeholders.
2. Client/sponsor-initiated change projects, which the NHSBSA is accountable for delivering.
3. Business analysis, project development and delivery support to system-wide change initiatives, which others are accountable for delivering.
The programme governance arrangements ensure that Pacific resources are targeted exclusively at change initiatives which are consistent with the policy and clinical requirements of the NHS and have the potential to deliver significant financial savings that can be quantified and monitored.
The programme board comprises the NHSBSA Leadership Team and representatives from the Department of Health, NHS England and Health Education England.
Our purpose
The NHSBSA's strategic purpose is to provide value to the NHS through the provision of business services and insight derived from our data. We care passionately about the NHS and want to secure its sustainability and availability for future generations.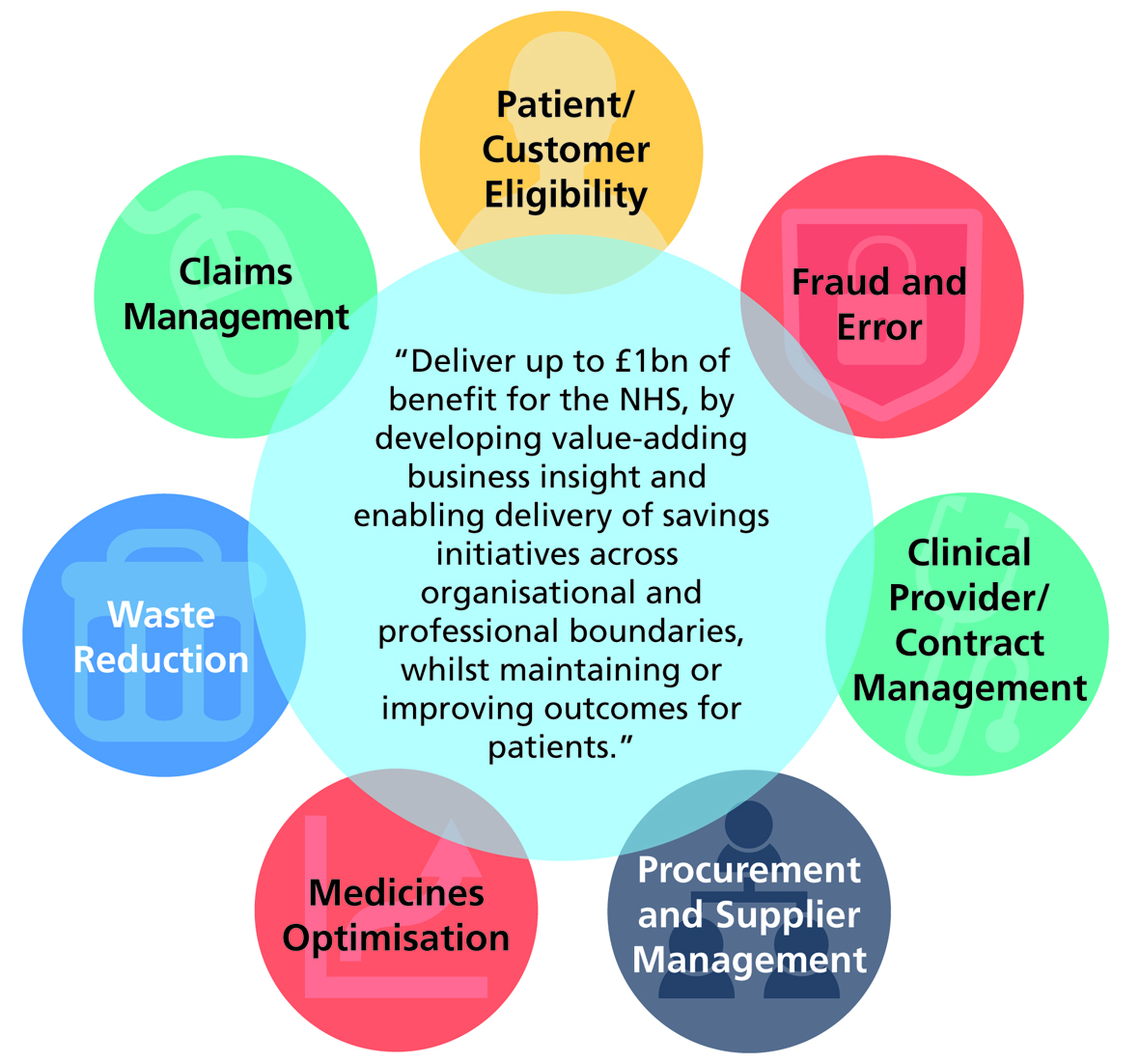 Success so far
Since August 2013, the Pacific Programme has delivered savings of over £608 million through various projects across the systems in which the NHSBSA's Prescription Services, Dental Services, Student Services, Help with Health Costs and Supplier Management operations play a part.
The team is currently engaging with senior individuals in the Department of Health, NHS England, Health Education England and Public Health England to ensure that the future scope and direction of the programme is fully aligned with the system-wide changes required to deliver the Five Year Forward View.
Pacific Programme news
Lets accelerate positive change together
How the NHSBSA can help STPs
Commissioning journal article - August 2015