Read the Retirement Guide before applying for your pension. A printable version is also available.
When you can apply
The normal pension ages in the NHS Pension Scheme are: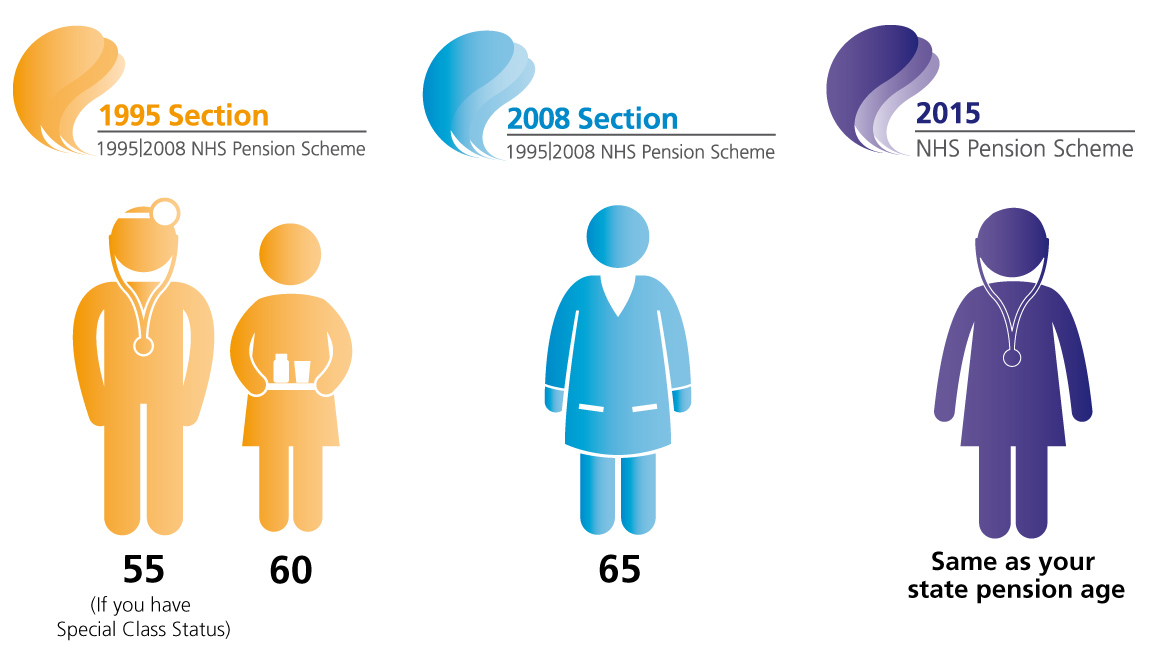 You can retire earlier or later depending on the rules of the Section or Scheme you are in.
The NHS Pension Scheme overview provides more detail about each Scheme. 
What happens if you are a member of more than one Scheme
What you will get
There are different types of retirement.
Flexibilities
There are flexibilities in the Schemes that will help you make the transition from work to retirement. For more information please read the 1995/2008 Member Guide or the 2015 Member Guide.
Retirement lump sums
You may be able to take some of your pension as a lump sum.
You can use the Pension Commutation Calculator you what you may receive if you choose to give up (or 'commute') some of their pension in return for a lump sum on retirement. If you would like to model pension commutation amounts using the pension commutation calculator, you should only input benefit figures provided by NHS Pensions.
For more information please read the Retirement Guide.
How to apply
Watch this video if you are an active member:
Watch this video if you are a deferred member:
You can also follow the retirement process in our flowcharts for active members and deferred members.
Bank payment details if you live abroad
Returning to work after you have received your pension
Pension supporting information
For additional information about your annual pension please read the factsheet that applies to you: